Michael Heke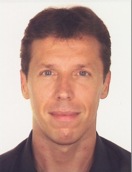 Senior Research Associate
E-mail: Michael.Heke@rockefeller.edu
Michael Heke, PhD in Biology, Senior Research Associate, and Executive Administration and Laboratory Manager 
in the Laboratory of Stem Cell Biology & Molecular Embryology.
Mike has been focused on stem cell research and its translational potential since he first joined the lab in 2001 in the capacity of Laboratory Manager. He later shifted his attention more towards clinical applications of stem cells when he was appointed Head of the Institute for Experimental Surgery, the research department of the Clinic for Cardiovascular Surgery at Düsseldorf's University Medical School, in 2006. Among other projects, he was in charge of a clinical trial (INSTEM) of applied stem cell therapy in cardiac patients. In 2010, he joined the Institute for Neurophysiology at the University of Cologne to lead its Department of Knowledge Management, and became the scientific coordinator and project manager of the the large-scale collaborative EU-Projects ESNATS and DETECTIVE, and was SEB member of the SEURAT-1 integrated research strategy. At the same time, he was appointed Secretary to the German Society for Stem Cell Research, and co-initiated the German Stem Cell Network.
In 2013, he returned to where his heart is, reuniting with Ali Brivanlou, where ever since he is living the privilege of being "second in command" of the Brivanlou Lab. He is heading the lab on the level of administration and management, involved in all projects and responsible for grant management, reporting, budgets & finance, personnel, lab infrastructure, and procurement.